Numskull Brass Festival
A music course for brass music students

Numskull Brass Festival is a new concept which combines the essence of a traditional music course or summer music camp with a combination of musical activities developed along an only academic, avocational and social event.
The first edition of this course was celebrated on July 2015 and, since then, it takes place every summer in the town of Caudete (Spain).
Numskull Brass Festival is focused on the brass music, particularly on these four specialties: trombone, French horn, trumpet, euphonium and tuba. Each one of those specialties is taught by its own teaching team.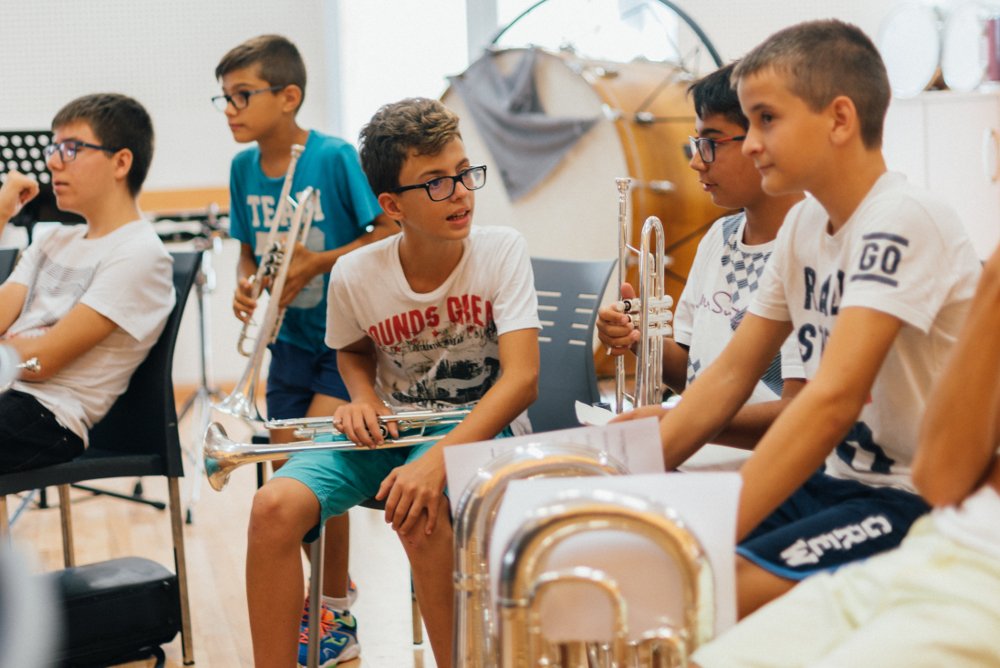 One of the main goals pursued by this course is its format to overreach the concept of the traditional music course, turning it into a music festival which deals with the most valuable element of the musical interpretation: the listener.
For this reason, with the daily teaching lessons, including several activities such as talks and masterclass, the skills learnt must be put in practice through the celebration of free concerts open to all, some of them counting on the participation of the students.
Would you like to take part in the next edition of the Numskull Brass Festival?